For this panel discussion, three of the exhibition artists will discuss the work of an artist who has had an impact on their practice or sense of identity, bringing together reflections on the idea of personal and creative influence, and the ways we find and invent lineages and histories for queer art practice.
Christine Dean will introduce a single work by Marsden Hartley and explore her connection to his painting as a pioneering work of abstraction, text and textiles. Portrait of a German Officer, 1914 commemorates the death of his partner Karl von Freyburg who was killed in the early part of World War I. Dean has explored the grief and trauma of loss in her own work.
Justine Youssef will discuss the performance work of Latai Taumoepeau to expand the exhibition's thread of outward looking queer practice. Youssef will focus on the idea that the personal is political, by talking about Taumoepeau's exploration of race, class and the female body, and the impact of climate change on island communities.
Kurt Banks will talk about the work of Felix Gonzalez Torres: his evocative propositions using minimal materials; his cultural activism; and the billboards, mirrors, multiples and 'give away' works that are haunted by the grief of the AIDS pandemic.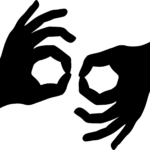 This event will be AUSLAN interpreted