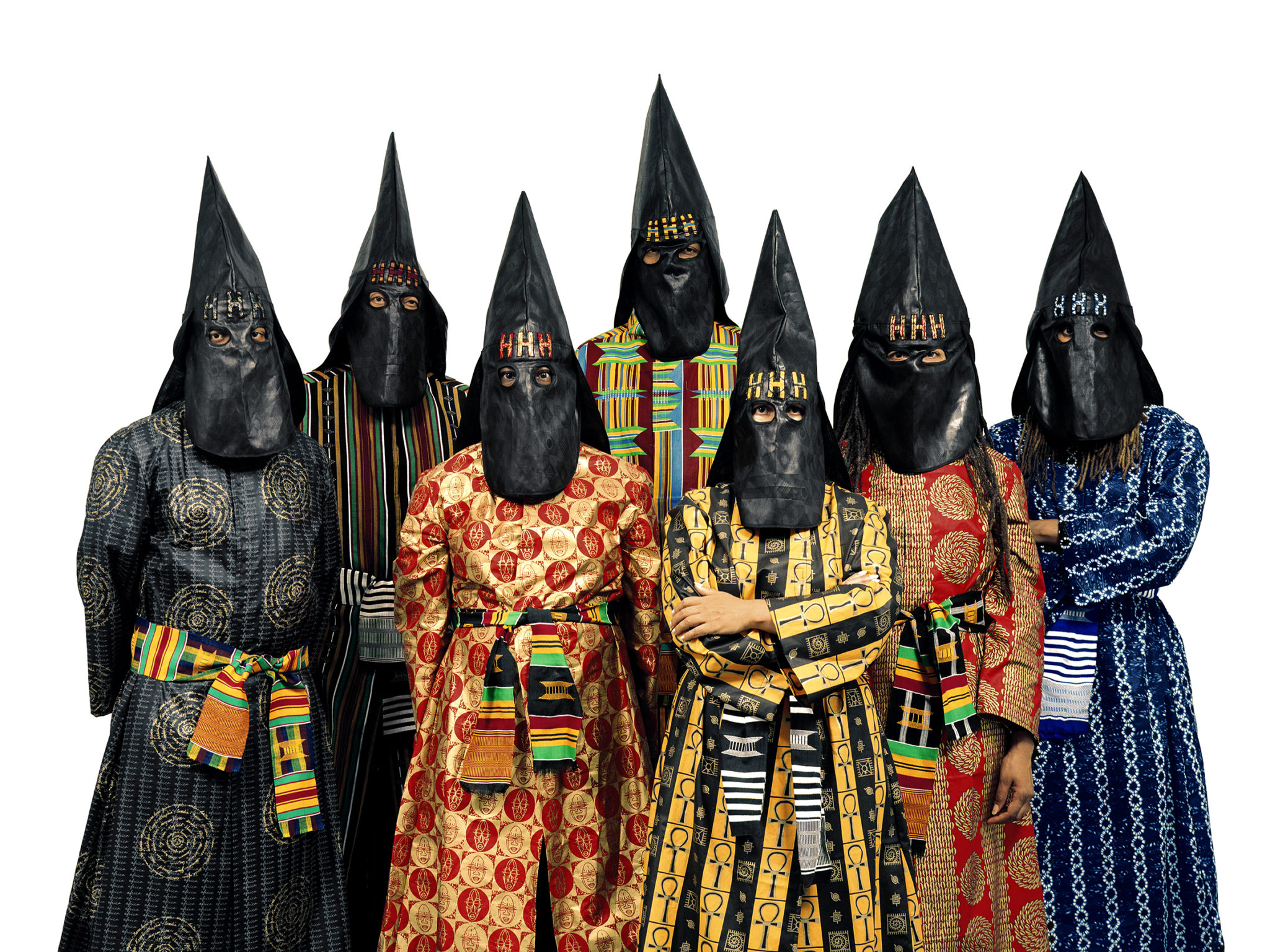 Fiona Foley: Who are these strangers and where are they going?
FIONA FOLEY: WHO ARE THESE STRANGERS AND WHERE ARE THEY GOING?
EXHIBITION DATES: Thursday 9  January — Saturday 8 February 2020
EXHIBITION LOCATION: NAS Gallery
OPENING NIGHT: Wednesday 8  January, 6–9pm
OPENING HOURS: Monday–Saturday, 11am–5pm
CURATOR: Djon Mundine OAM
We are open SUNDAY 26 JANUARY, 11am–5pm
As part of the 2020 Sydney Festival, the National Art School proudly presents Who are these strangers and where are they going?, a 30-year survey of the work of Dr Fiona Foley, one of Australia's most acclaimed, insightful and challenging contemporary artists, curated by Djon Mundine OAM. Running from January 8 to February 8 in the National Art School Gallery, the show premiered in August 2019 at the Ballarat International Foto Biennale in Victoria. The title comes from a new work, a soundscape based on the oldest known Aboriginal song documenting the first sighting of Captain Cook in 1770, by Foley's ancestors the Badtjala people of K'gari (Fraser Island).
Image: Fiona Foley, HHH #1 (detail)  2004, Hahnemühle Archival Inkjet Print, 76 x 101 cm. Courtesy the artist and Niagara Galleries, Melbourne