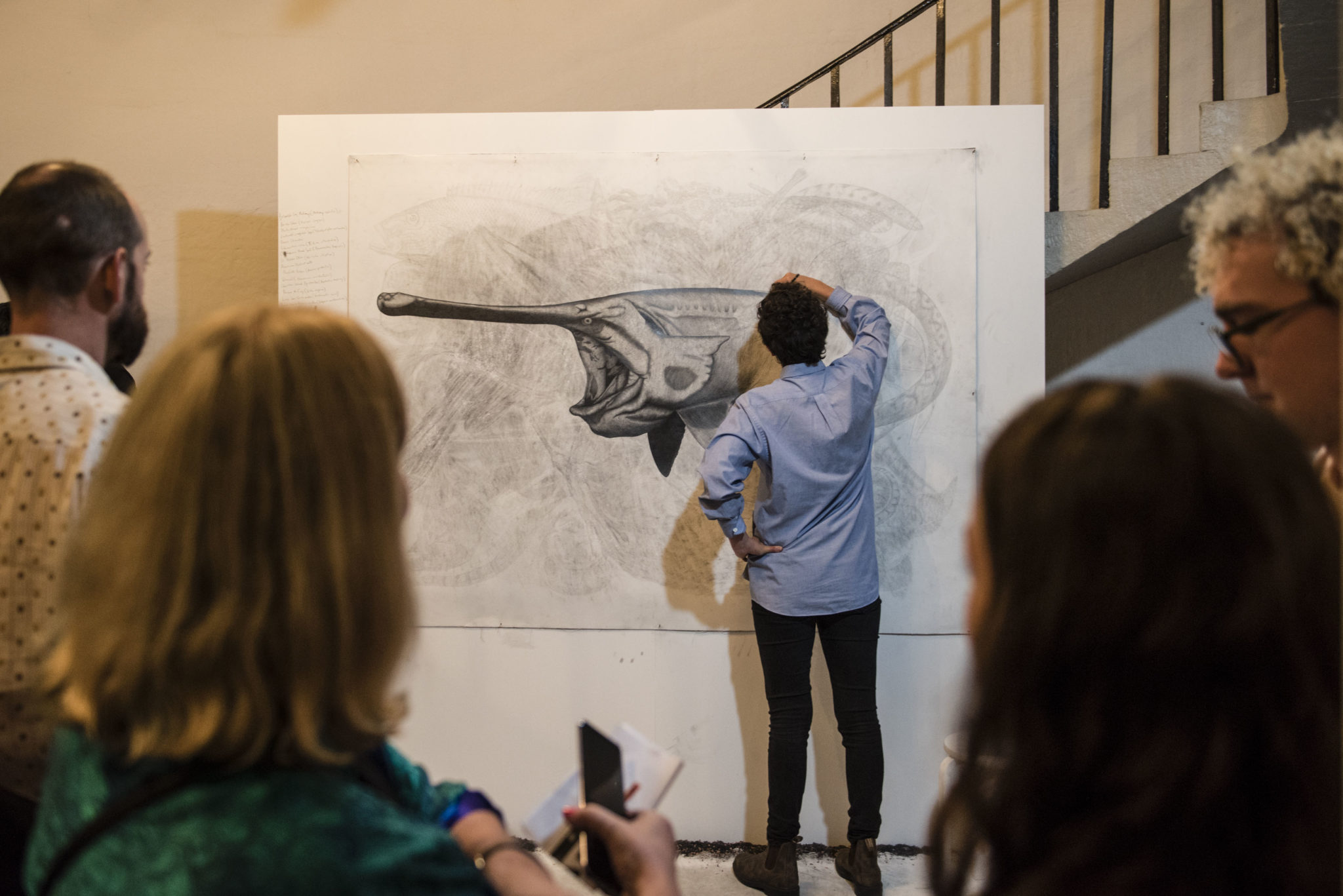 Artist Insider: Tasmanian artist Lucienne Rickard at National Art School for NIRIN, 22nd Biennale of Sydney
Tasmanian artist Lucienne Rickard spoke to NAS recently from self-isolation at her home in Franklin. Lucienne brought her year-long project Extinction Studies to the National Art School in March for the opening week of NIRIN, the 22nd Biennale of Sydney.
Since September 2019, Lucienne has been performing in public, drawing recently extinct animals from the International Union for Conservation of Nature's Red List of Threatened Species. As soon as she finishes each intricately detailed drawing, she erases it, and starts another extinct animal on the same sheet of paper.
Commissioned by the Detached Cultural Organisation, based in Hobart, Extinction Studies has featured animals lost from around the world, including the Australian Big Eared Hopping Mouse and the Chinese Paddlefish – Lucienne erased both during her week at NAS.
Here the artist talks about the challenges of maintaining the durational project, her experience in isolation, and the different public reactions to her work.