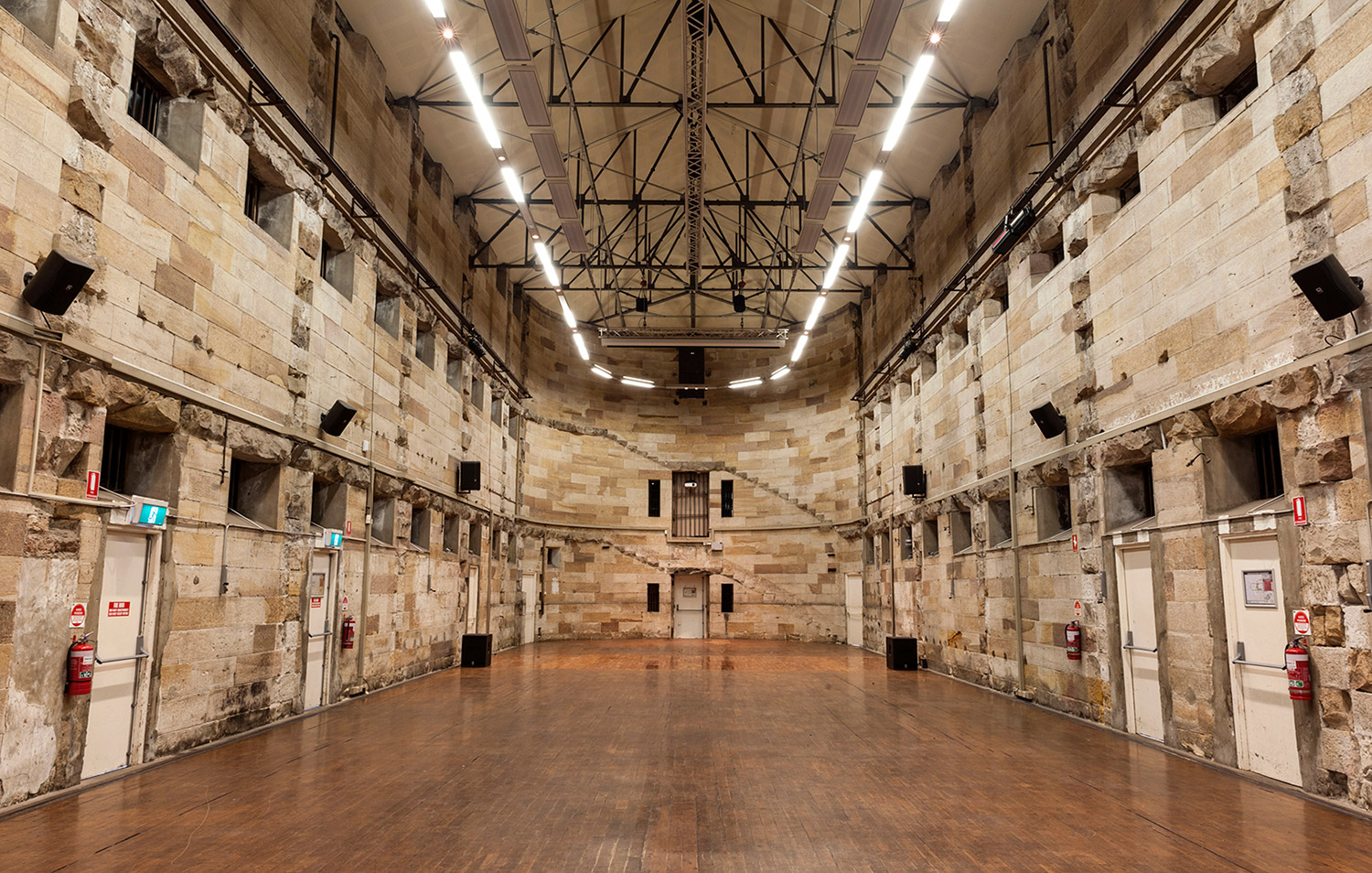 The Cell Block Theatre – Spectacular Historical Venue for Hire
Contact
+61 2 9339 8650
venuehire@nas.edu.au
The Cell Block Theatre is a grand historic space in the heart of Sydney. Hidden behind a wall of hand-hewn sandstone, the Venue and the sheltered campus grounds around it are available for hire.
Weddings, cocktail and dinner parties, product launches and brand activations, conferences and seminars, and photoshoots, filmmaking, concerts and performances — every event held in the venue is enhanced and rendered unforgettable by the setting.
Inside, the 10 metre high sandstone walls create the awed ambiance of a cathedral, an ambiance intriguingly inflected by its history as the women's wing of the old Darlinghurst Gaol. The cells that held notorious criminals such as Kate Leigh, the "Queen of the Underworld", have been removed, cut away to create a vast space adaptable to any use, but their presence remains visible upon the imposing walls.
Outside, the adjacent courtyards and the Gallery Lawn provide additional open air entertainment space. The stone wall that makes the grounds an oasis of calm in the city also provides privacy to your event and guests.
Photo: Dominic Loneragan Photography
DOWNLOAD RATE CARD
The Cell Block looked amazing which added to the ambience of our event. To have our Penfolds Bins release in such a historical building gave the event the wow factor no other venue could have achieved. If only these walls could talk.