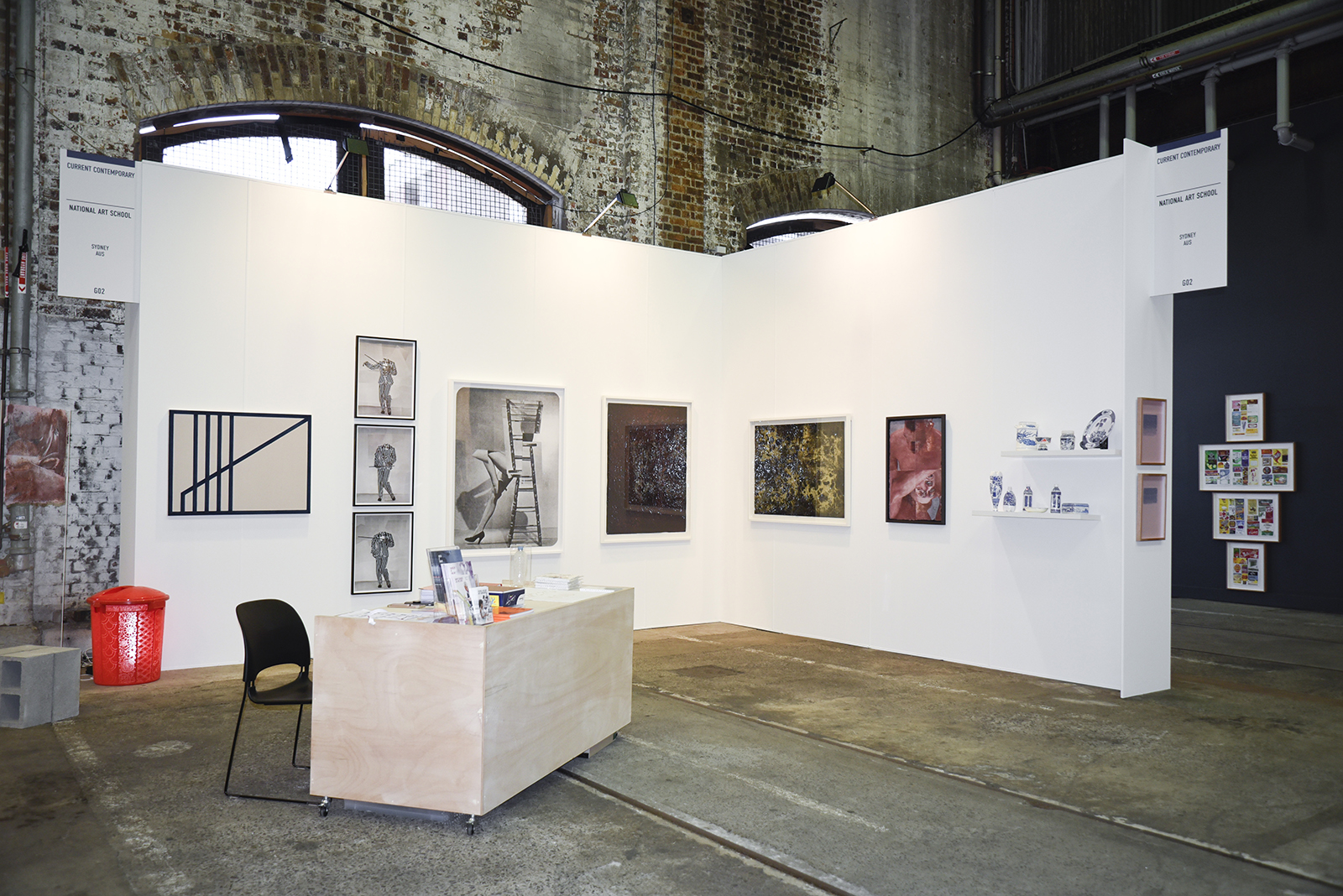 NAS at Sydney Contemporary Art Fair 12-15 September
Following an incredibly successful debut in 2018, the National Art School is pleased to announce that we are presenting the work of NAS alumni at this year's Sydney Contemporary Art Fair.
Located at stand G03, we will be showing 9 NAS artists: Claudia Brand, Fiona Henderson, Drew Conner Holland, Alex Karaconji, Bronte Leighton-Dore, Sassy Park, Stef Tarasov, Sean Wadey and Zara June Williams.
We are also excited to announce that Sean Wadey is included in NEXT – a unique showcase of 50 new works from artists under the age of 35 all priced at less than $5,000.
Sydney Contemporary Art Fair is Australia's biggest art fair featuring new work by over 450 artists from 34 countries under one roof.
Kirtika Kain was one of the recent graduates in Sydney Contemporary in 2018, her work was noted by Roslyn Oxley9 and Sydney Morning Herald art critic John McDonald. Kirtika went on to have her first solo exhibition at Roslyn Oxley9 this year, showing at the same time as Tracey Moffat, and was well-reviewed by John McDonald in SMH.
Please come and join us at the Fair. We would love to show you new work by our extraordinary artists.