NAS Open Day 2020 Program
SATURDAY 26 SEPTEMBER 2020
10AM–4PM
The National Art School is Australia's leading fine art school, with an unrivalled studio-based teaching model that has delivered a rich tradition of artistic practice and generations of world-renowned alumni for the past 100 years. Leading into the 21st Century, NAS provides a progressive and holistic art education, and invites the public to join us on Open Day to share our creative community.
In 2020, NAS Open Day is reconfigured so visitors can walk through campus safely to meet teachers and students and watch live demonstrations across artistic disciplines, from ceramics to printmaking. The two-hour sessions are designed to give an overview of the school as well as offering a detailed insight into the student experience. NAS's outstanding courses and facilities provide students with in-depth face-to-face training with teachers who are successful practicing artists with decades of experience.
In line with government guidelines, NAS practices strict hygiene and social distancing protocols in studios and across campus. Everyone is welcome at Open Day, from those considering art as a career to anyone simply curious about what happens behind the school's historic sandstone walls.
Download the program or check out some of the highlights below.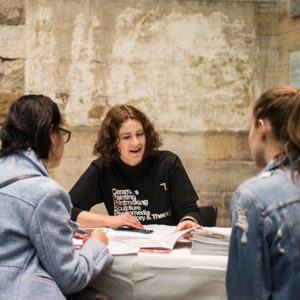 Course Enquiry Desk
All day
NAS Gallery
Meet the student services team and ask any questions you might have about National Art School courses, admission and student life on campus.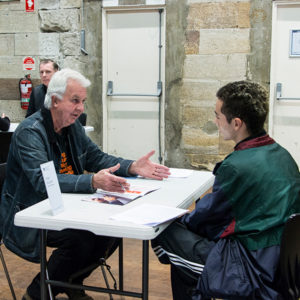 One on One Advice Sessions
All day
NAS Gallery
Meet with our faculty to talk through your portfolio and find out how to make your work stand out.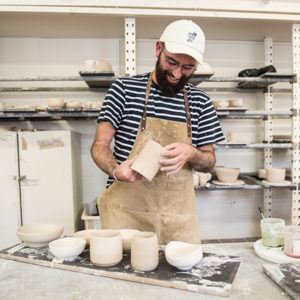 Wheelthrowing, slip-casting and hand-building
All day
Ceramics Studio, Building 24
Watch our ceramics department in action! NAS ceramics teachers and students will be working in the studio.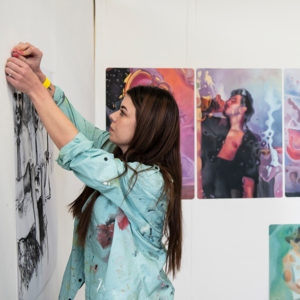 Open Studios
All day
Across campus
Go behind the scenes and discover what goes on in an artist's studio. Talk to NAS students as they work on projects in Drawing, Painting, Photomedia, Ceramics, Printmaking and Sculpture.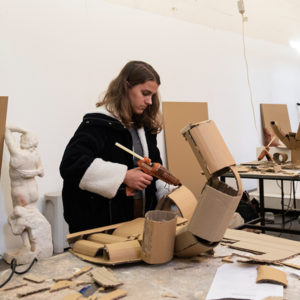 Visit a Class: Sculpture 
All day
Sculpture Studio, Building 9
Watch as first year sculpture students complete cardboard construction and clay modelling exercises.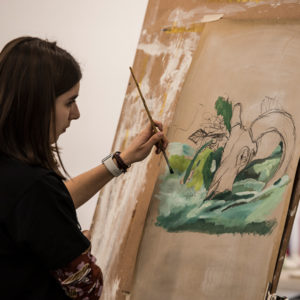 Visit a Class: Painting 
All day
Rayner Hoff Project Space
Sit in on a first year painting class to see what students are working on now and our teachers in action.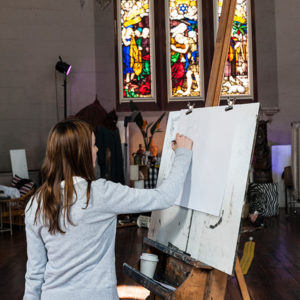 Life Drawing
All day
Chapel, Building 28
Watch as students and staff draw from a life model in the Chapel, one of the School's most beautiful historic buildings.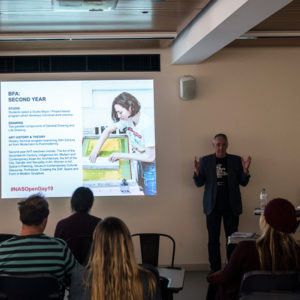 Bachelor of Fine Art Info Sessions
10.30–11.15am, 11.30am–12.15pm, 1–1.45pm and 2.30–3.15pm
Cell Block Theatre
Hear NAS lecturers talk through undergraduate study options and the admissions process.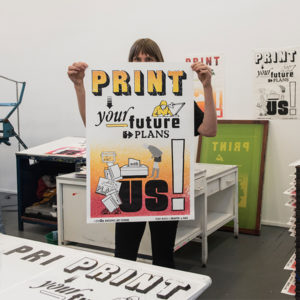 Screenprinting
11am–12pm and 1.30–2.30pm
Screen Studio, Building 16
Watch a screen printing demonstration and take home your own limited edition NAS poster.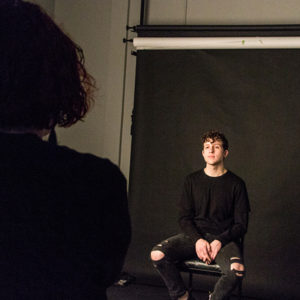 Photography Portraits
11am–3pm
Lighting Studio, Building 1
In our lighting studio Photomedia students will use a tethered Hasselblad digital camera and studio lighting equipment to shoot your portrait.