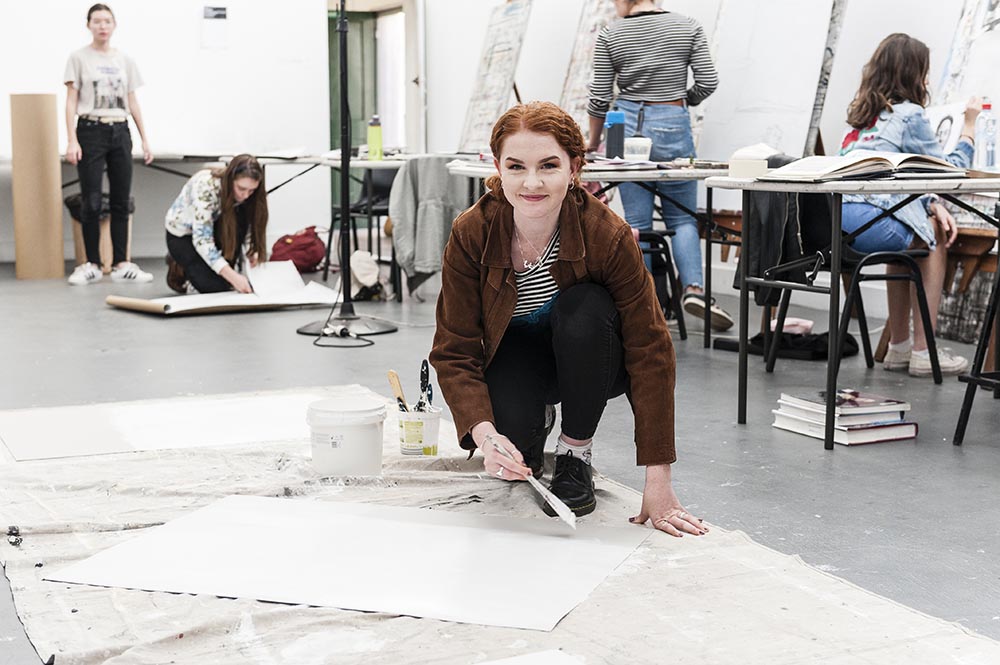 National Art School – Annual Appeal
For over 150 years, the School has made an outstanding contribution to the arts in New South Wales and Australia. The National Art School's alumni are some of the most notable and successful professional artists in Australia. They continue to blaze a trail in the world of the visual arts and contemporary culture. Our alumni have represented one in five of all Archibald winners since 1921, and represented Australia at the Venice Biennale.
Now, we need your help so we can continue to develop future generations of leading Australian artists through this dynamic teaching model. With the end of the financial year approaching, we invite you to donate to the National Art School, in particular to support our HSC Intensive emerging artists program and our NAS Studio Fund.
HSC Intensive 
This program provides talented Year 11 Students from all over Sydney, Western Sydney and regional NSW the opportunity to spend a week immersed in artmaking at the National Art School. Students come to NAS from  Albury, Alstonville, Melville, Molong, Maroubra, Griffith, Gosford, Parkes, Parramatta and Nambucca Heads, Narooma and Newtown. They  attend this life changing experience in the studios at NAS, where they are taught and mentored by our finest lecturers. Each participant is nominated by his or her school to attend, then selected on artistic merit following a formal application. We want to ensure that each and every student who deserves a place in this extraordinary program is able to attend; financial or geographical circumstances notwithstanding. When you support this program you make a tangible difference to the art talent of the future.
NAS Studio Fund
At the heart of the National Art School is our unique studio-based teaching model; the foundation of our history and the springboard for our future as a contemporary studio-based teaching model of the 21st century. At once intense, experiential and theoretical, the studio-based teaching model is a formative experience like no other in Australia. Everyone who studies art at NAS is able to completely immerse themselves in the studio environment like the generations of extraordinary artists that have come before them. The special qualities of the studio experience are a vital part of the life and learning of everyone at NAS. When you contribute to this fund you make it possible for this unique and rare model to continue to thrive and grow.  Your funds go towards replacing specialist equipment and materials both large and small – all are vital to the artists. Kilns, bronze pouring safety gear, tools, papers, drawing media, paint, photography darkroom, easels, set ups for life models and more — all of these parts of the studio-based teaching model are vital to the studio experience and essential to the future of art.
Donations of $500 and more will be recognised on the National Art School Honour Roll, and will receive an invitation to our VIP Previews of the Postgraduate and Graduate exhibitions later this year.
All contributions are gratefully received, and any amount you are able to give makes a real difference. All donations of $2 or more are fully tax-deductible.
You can donate online today via the link below, or if you would like to find out more, please contact us on (02) 9339 8744 or philanthropy@nas.edu.au