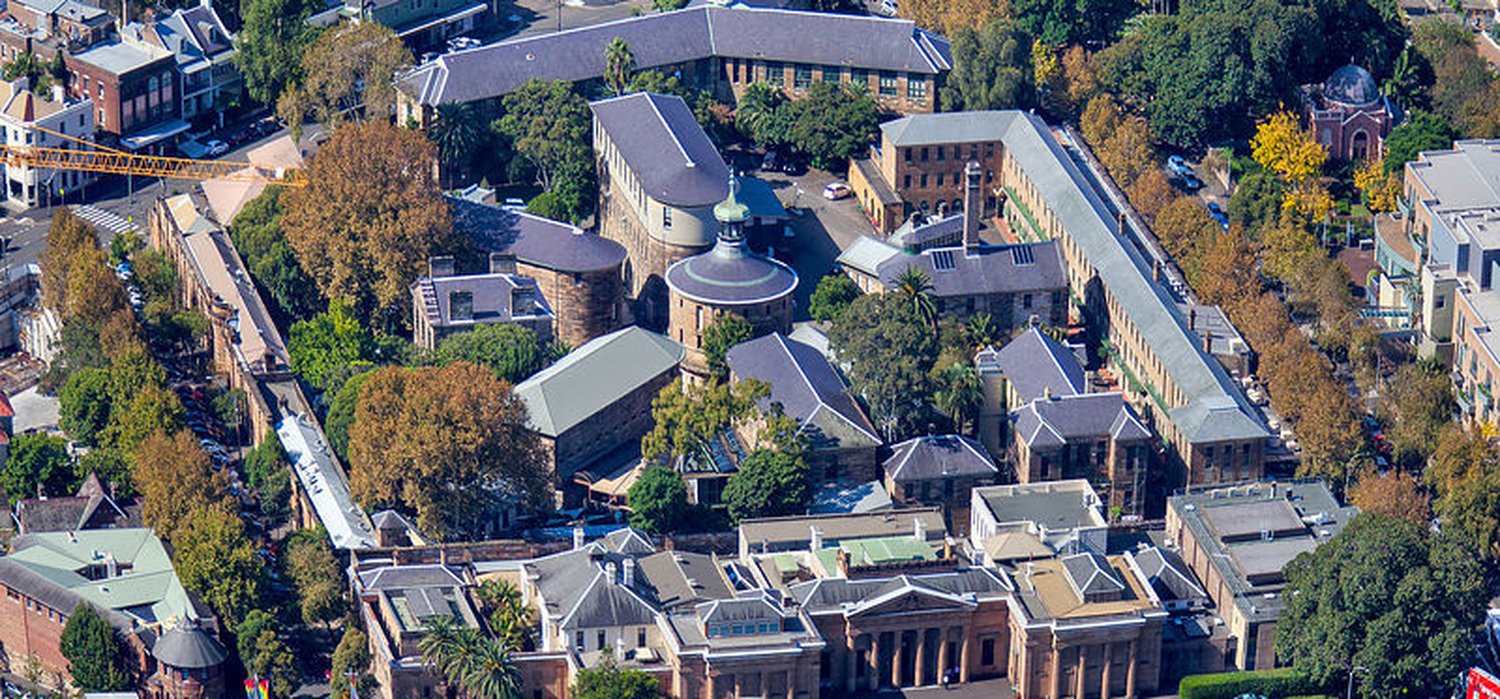 Book an Old Darlinghurst Gaol Guided Tour
Tours for 2019 will be announced shortly
Please email: marketing@nas.edu.au if you have an enquiry
The old Darlinghurst gaol is one of Australia's oldest and best preserved examples of colonial sandstone architecture, which over the last two centuries has transformed from a place of abject misery to one of Australia's premier arts institutes. According to legend, the building is haunted by the restless ghosts of some of the 76 people who were executed at the gaol's gallows.
Join us for a lively historical tour, shedding light on the fascinating history of the site and exposing the dark, hidden corners which aren't usually open for public access.  Scroll down to choose a date and book tickets.
Led by an expert historical guide, the tour takes approximately one hour and includes the historic Cell Block Theatre, the Chapel, the old Governor's residence, the morgue, the flogging wall, the tunnel which was used to process and delouse prisoners and the site of the former gallows.
After the tour, guests will have an opportunity to enjoy the National Art School campus.
Tours depart from the Forbes Street Entrance.